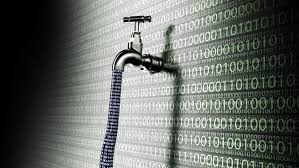 20/09/2017
Every second, 122 records are exposed in breaches around the globe, a new report shows. And that doesn't even include the new Equifax breach data.
 More than 10 million data records are pilfered or lost every day around the world, a rate of more than 7,000 per minute: and that's only the numbers from breaches that go public.
Some 1.9 billion data records were exposed in breaches in the first half of this year, a dramatic increase of 164% from the second half of 2016, according to the Breach Level Index for the first half of 2017, compiled by Gemalto.
"It blows me away at this moment that every single day, more than 10 million pieces of data are exposed," says Jason Hart, vice president and CTO for data protection at Gemalto.
More: https://www.darkreading.com/attacks-breaches/19-billion-data-records-exposed-in-first-half-of-2017/d/d-id/1329929?elq_mid=80498&&elq_cid=23071917&&_mc=NL_DR_EDT_DR_daily_20170921&&cid=NL_DR_EDT_DR_daily_20170921&&elqTrackId=63987bfff3734837ad4490d577d696ba&&elq=a07b96d033cd41e88e62cf937517dc3e&&elqaid=80498&&elqat=1&&elqCampaignId=28083