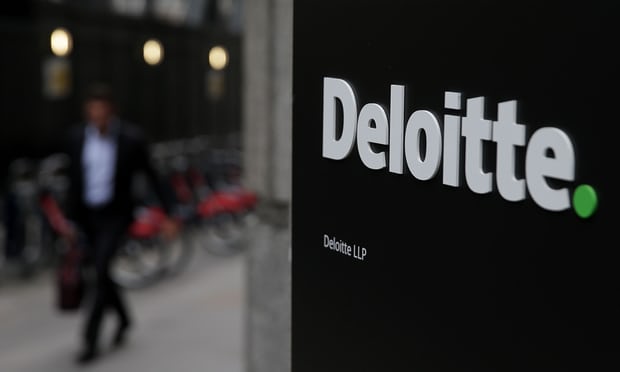 by Nick Hopkins
10/10/2017
The hack into the accountancy giant Deloitte compromised a server that contained the emails of an estimated 350 clients, including four US government departments, the United Nations and some of the world's biggest multinationals, the Guardian has been told.
Sources with knowledge of the hack say the incident was potentially more widespread than Deloitte has been prepared to acknowledge and that the company cannot be 100% sure what was taken.
Deloitte said it believed the hack had only "impacted" six clients, and that it was confident it knew where the hackers had been. It said it believed the attack on its systems, which began a year ago, was now over.
However, sources who have spoken to the Guardian, on condition of anonymity, say the company red-flagged, and has been reviewing, a cache of emails and attachments that may have been compromised from a host of other entities.
The Guardian has established that a host of clients had material that was made vulnerable by the hack, including:
• The US departments of state, energy, homeland security and defence.
• The US Postal Service.
• The National Institutes of Health.
• "Fannie Mae" and "Freddie Mac", the housing giants that fund and guarantee mortgages in the US.
MORE:https://www.theguardian.com/business/2017/oct/10/deloitte-hack-hit-server-containing-emails-from-across-us-government