By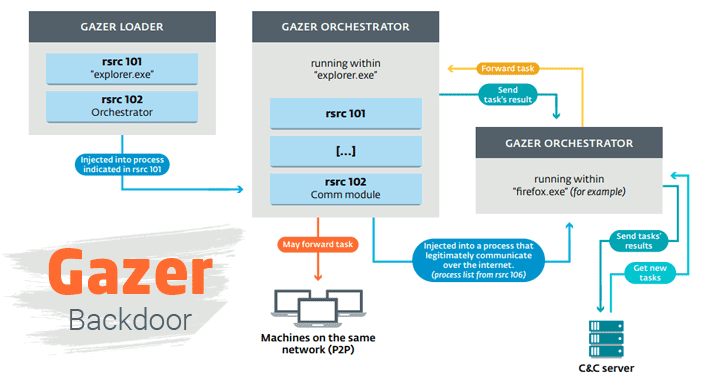 Security researchers at ESET have discovered a new malware campaign targeting consulates, ministries and embassies worldwide to spy on governments and diplomats.
Active since 2016, the malware campaign is leveraging a new backdoor, dubbed Gazer, and is believed to be carried out by Turla advanced persistent threat (APT) hacking group that's been previously linked to Russian intelligence.
Gazer, written in C++, the backdoor delivers via spear phishing emails and hijacks targeted computers in two steps—first, the malware drops Skipper backdoor, which has previously been linked to Turla and then installs Gazer components.
MORE: https://thehackernews.com/2017/08/gazer-backdoor-malware.html?m=1