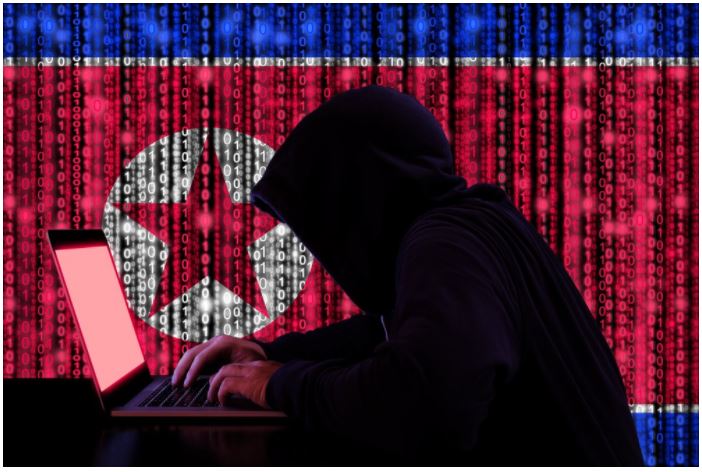 by  Lubomir Tassev
February 6, 2018
Despite some cracks on the icy surface of inter-Korean relations, caused by the Olympic spirit, tensions on the silent crypto front in Korea remain high. South Korean intelligence has informed lawmakers in Seoul that the North keeps trying to hack cryptocurrency exchanges south of the DMZ. Cryptos worth billions of won have been stolen by DPRK hackers last year, the secret service says.
All is Not Quiet on The Crypto Front
North Korea is continuously trying to hack South Korean cryptocurrency exchanges, the National Intelligence Service told deputies on Monday. The spy agency is doing its best to prevent further hacking, after DPRK hackers allegedly stole digital coins worth billions of Korean won last year.
"North Korea sent emails that could hack into cryptocurrency exchanges and their customers' private information. It stole cryptocurrency worth billions of won", said Kim Byung-kee, member of South Korea's parliamentary Intelligence Committee, quoted by Reuters. The deputy did not reveal details about the targeted platforms.
In December, the South Korean intelligence agency announced it had evidence of North Korean involvement in the attack on Bithumb. Personal data of more than 30,000 users of the crypto exchange had been stolen in the hack. Korean authorities fined its operator for leaking private information, as news.Bitcoin.com reported. Bithumb is said to be the world's largest cryptocurrency exchange by trading volume.
Hackers from the notorious Lazarus Group were implicated in the 2017 attacks on South Korean cryptocurrency exchanges, Korean media reported in mid-January. They are believed to be linked to the DPRK regime. The internet company Recorded Future claimed in a report that North Korean government actors (including Lazarus Group) continued to target South Korean exchanges and their users in late 2017. The attacks went on until Kim Jong Un's New Year's "peaceful resolution" speech, after which the dialogue with the South was reestablished, Sputnik reports. Beside exchanges and crypto users, the hackers also targeted South Korean students with interests in foreign relations.
MORE: https://news.bitcoin.com/intelligence-pyongyang-trying-to-steal-cryptos-before-pyeongchang-olympics/?utm_source=OneSignal%20Push&&utm_medium=notification&&utm_campaign=Push%20Notifications