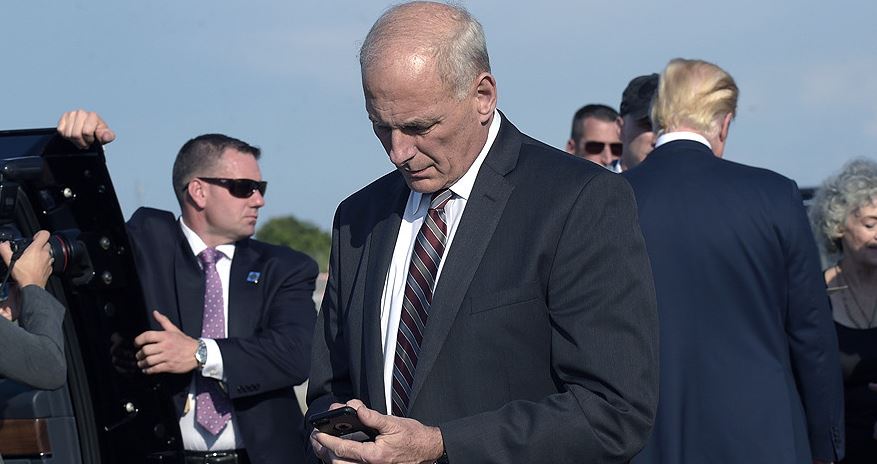 10
White House officials believe that chief of staff John Kelly's personal cellphone was compromised, potentially as long ago as December, according to three U.S. government officials.
The discovery raises concerns that hackers or foreign governments may have had access to data on Kelly's phone while he was secretary of Homeland Security and after he joined the West Wing.
Tech support staff discovered the suspected breach after Kelly turned his phone in to White House tech support this summer complaining that it wasn't working or updating software properly.
Kelly told the staffers the phone hadn't been working properly for months, according to the officials.
White House aides prepared a one-page September memo summarizing the incident, which was circulated throughout the administration.
MORE: http://www.politico.com/story/2017/10/05/john-kelly-cell-phone-compromised-243514