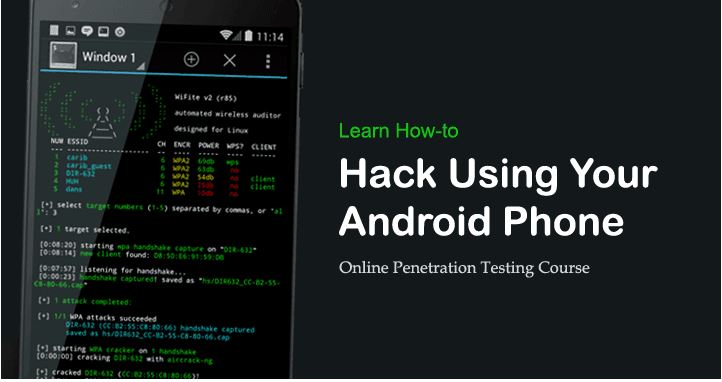 by: The Hacker News
27/09/2017
Android is now the most used mobile operating system in the world—even Microsoft's Founder Bill Gates has recently revealed that he is currently using an Android device.
Mobile devices have become a powerful productivity tool, and it can now be used to hack and test the security of your networks and computer systems.
This week we introduced a new online course at THN Store, "Learn Hacking/Penetration Testing Using Android From Scratch," which will help you learn how to use your Android device for hacking and penetration testing, just like any computer.
This online video training course offers 47 lectures, which focuses on the practical side penetration testing using Android without neglecting the theory behind each attack.
MORE:https://thehackernews.com/2017/09/android-mobile-hacking.html?m=1#author-info