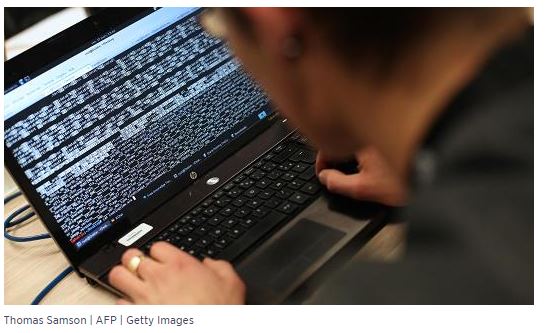 by Elizabeth Leary
If your favorite yoga studio or local hardware store doesn't have cybersecurity measures in place, it might be time to worry — most small businesses that have been targeted by cyberattacks don't realize it.
A survey of small-business owners by Nationwide found only 13 percent of respondents believed they had experienced a cyberattack. However, when owners were shown a list of specific examples of attacks, including phishing, viruses and ransomware, the figure of those reporting attacks increased to 58 percent.
"Although awareness is increasing, small-business owners are still not even realizing when they've been victims of cyberattacks," said Karen Johnston, technical consultant for Nationwide. "Small-business owners have a misconception that cybercriminals are only targeting large corporations, but that couldn't be further from the truth."
Phishing emails are the most common form of successful cyberattackd, according to the Better Business Bureau, which released a report Thursday on the state of cybersecurity among North American small businesses.
About a quarter of small-business respondents to BBB's survey had not heard of phishing. About a third had not heard of ransomware, and nearly half had not heard of point-of-sale malware. Point-of-sale systems were involved in three-quarters of cyberbreaches involving the hotel and restaurant industry, according to the BBB.
"Small businesses may feel like there's nothing they can do," said Michael Kaiser, executive director of the National Cyber Security Alliance. "They may also feel like they're not going to be the target of an attack because they don't have as much to protect."
MORE: https://www.cnbc.com/2017/10/13/local-businesses-a-target-for-next-cyberattacks.html?platform=hootsuite