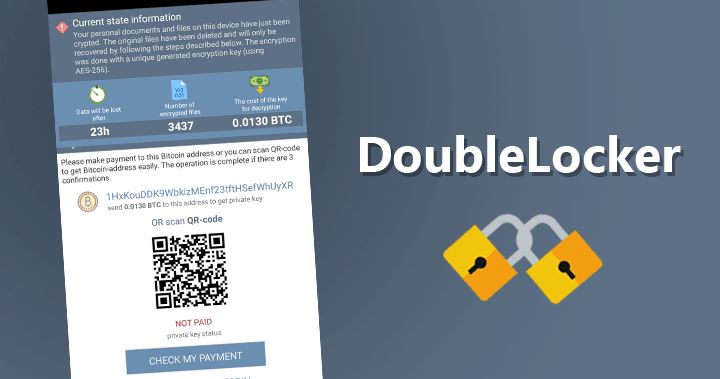 by Swati Khandelwal
13/10/2017
DoubleLocker—as the name suggests, it locks device twice.
Security researchers from cybersecurity firm ESET have discovered a new Android ransomware that not just encrypts users' data, but also locks them out of their devices by changing lock screen PIN.
On top of that:
DoubleLocker is the first-ever ransomware to misuse Android accessibility—a feature that provides users alternative ways to interact with their smartphone devices, and mainly misused by Android banking Trojans to steal banking credentials.
"Given its banking malware roots, DoubleLocker may well be turned into what could be called ransom-bankers," said Lukáš Štefank, the malware researcher at ESET.
"Two-stage malware that first tries to wipe your bank or PayPal account and subsequently locks your device and data to request a ransom."
Researchers believe DoubleLocker ransomware could be upgraded in future to steal banking credentials as well, other than just extorting money as ransom.
More: https://thehackernews.com/2017/10/android-ransomware-pin.html?m=1