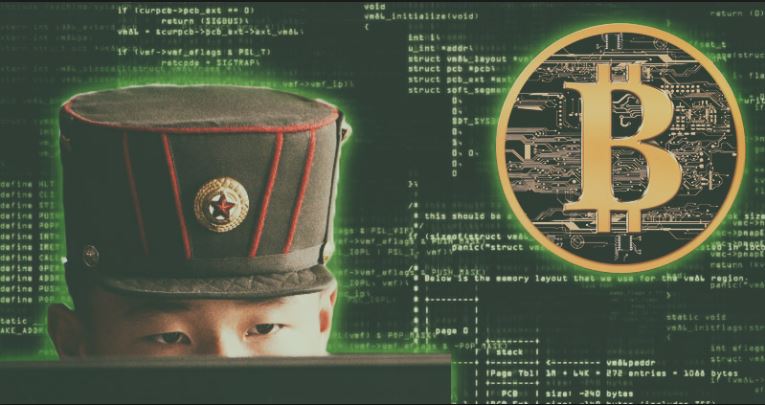 By Kevin Townsend
January 16, 2018
Researchers Say a North Korea-Linked Hacking Campaign is Ready to Go Against South Korean Cryptocurrency Exchanges
North Korean hackers, loosely categorized as the Lazarus Group, have continued their attacks against South Korean interests, with particular emphasis on cryptocurrency exchanges.
Recorded Future has published details of a campaign it discovered in late 2017, which does not yet appear to be active. This may be in recognition of, or because of, the current discussions between North and South over North Korea's potential involvement in South Korea's Winter Olympics being held in Pyeongchang in February — or it could simply be that the campaign development has not yet been put in action.
Recorded Future said they discovered a spear-phishing campaign that uses the CVE-2017-8291 Ghostscript vulnerability triggered from within a Hangul Word Processor (popular in South Korea) document.
For now, the bilateral discussions between North and South seem to be fruitful. It is reported that North Korea will send a 140-member orchestra to the Games, and there are ongoing discussions over the two countries fielding a joint women's hockey team. Nevertheless, Recorded Future researcher Priscilla Moriuchi told SecurityWeek that the campaign is in place and could be easily invoked.
Earlier this month, McAfee described a separate attack against North Korean defectors from a group — almost certainly North Korean — that does not appear to be related to any known cybercrime group.
Recorded Future notes that the techniques used in that attack "are unusual for the Lazarus Group. These include leveraging PowerShell, HTA, JavaScript, and Python, none of which are common in Lazarus operations over the last eight years." This new campaign, however, "showcases a clear use of Lazarus TTPs to target cryptocurrency exchanges and social institutions in South Korea."
The Lazarus targets are users of the Coinlink cryptocurrency exchange, other exchanges, and a group known as 'Friends of MOFA (Ministry of Foreign Affairs)'.
The cryptocurrency target is typical Lazarus. "Beginning in 2016," notes Recorded Future, "researchers discovered a shift in North Korean operations toward attacks against financial institutions designed to steal money and generate funds for the Kim regime." Lazarus is believed to be behind the 2016 attacks on the SWIFT global banking network, including the theft of $81 million from the Bangladesh central bank in February 2016.
In December 2017, the South Korean Youbit cryptocurrency exchange went bankruptfollowing its second hack of the year. In the first attack it lost 4000 bitcoin or around 40% of its reserves (around $5 million at the time), and a further 17% of its assets in the December breach. Some reports suggest that the attacks were undertaken by BlueNoroff, a sub-group of Lazarus.
South Korean exchanges have been strengthening their network defenses, while the government has been considering regulations to tighten control over cryptocurrencies. One mooted option has been the shutdown of all virtual cryptocurrency exchanges, although a statement from the Office for Government Policy Coordination on Monday downplayed a comment from Justice Minister Park Sang-ki last week. The Justice Minister's statement suggested the government is already working on legislation to ban virtual exchanges in the country. The current view is that a ban is not imminent, although stricter regulation is likely.
MORE: http://www.securityweek.com/north-korean-hackers-prep-attacks-against-cryptocurrency-exchanges-report?utm_source=dlvr.it&&utm_medium=facebook