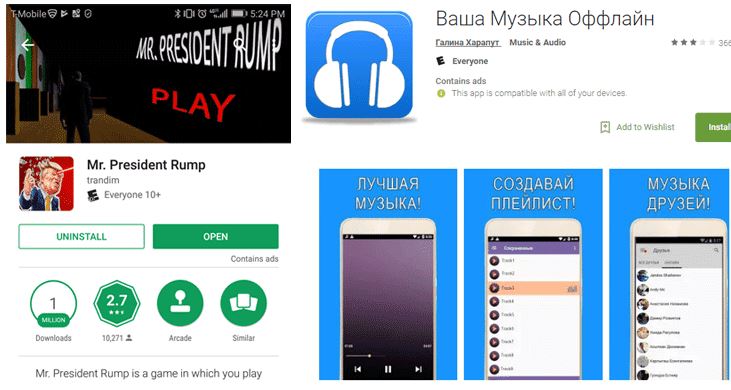 by Swati Khandelwal
 December 12, 2017
Even after so many efforts by Google like launching bug bounty program and preventing apps from using Android accessibility services, malicious applications somehow manage to get into Play Store and infect people with malicious software.
The same happened once again when security researchers discovered at least 85 applications in Google Play Store that were designed to steal credentials from users of Russian-based social network VK.com and were successfully downloaded millions of times.
The most popular of all masqueraded as a gaming app with more than a million downloads. When this app was initially submitted in March 2017, it was just a gaming app without any malicious code, according to a blog post published Tuesday by Kaspersky Lab.
However, after waiting for more than seven months, the malicious actors behind the app updated it with information-stealing capabilities in October 2017.
Besides this gaming app, the Kaspersky researchers found 84 such apps on Google Play Store—most of them were uploaded to the Play Store in October 2017 and stealing credentials for VK.com users.
Other popular apps that were highly popular among users include seven apps with between 10,000 and 100,000 installations, nine with between 1,000 and 10,000 installations, and rest of all had fewer than 1,000 installations.
MORE: https://thehackernews.com/2017/12/google-playstore-malware.html