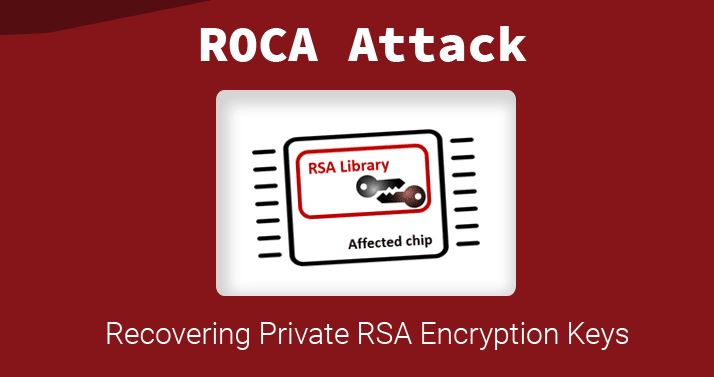 Swati Khandelwal
16/10/2017
If you think KRACK attack for WiFi is the worst vulnerability of this year, then hold on…
…we have got another one for you which is even worse.
Microsoft, Google, Lenovo, HP and Fujitsu are warning their customers of a potentially serious vulnerability in widely used RSA cryptographic library produced by German semiconductor manufacturer Infineon Technologies.
It's noteworthy that this crypto-related vulnerability (CVE-2017-15361) doesn't affect elliptic-curve cryptography and the encryption standard itself, rather it resides in the implementation of RSA key pair generation by Infineon's Trusted Platform Module (TPM).
Infineon's Trusted Platform Module (TPM) is a widely-used, dedicated microcontroller designed to secure hardware by integrating cryptographic keys into devices and is used for secured crypto processes.
MORE: https://thehackernews.com/2017/10/rsa-encryption-keys.html?m=1