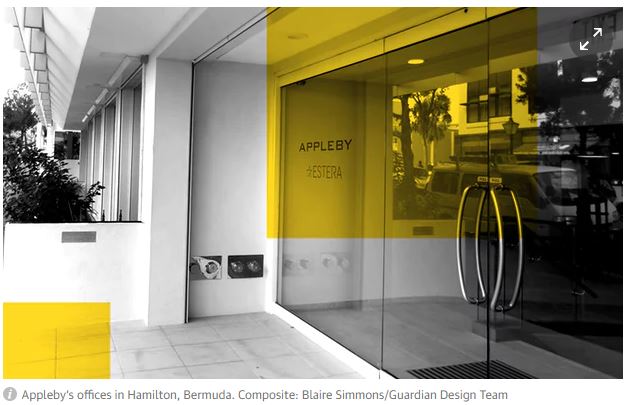 by Nick Hopkins and Helena Bengtsson
05 November 2017
The leak of 13.4m documents shows the scale of the offshore empire and involves everyone from the Queen to Facebook
What are the Paradise Papers?
The name refers to a leak of 13.4m files. Most of the documents – 6.8m – relate to a law firm and corporate services provider that operated together in 10 jurisdictions under the name Appleby. Last year, the "fiduciary" arm of the business was the subject of a management buyout and it is now called Estera.
There are also details from 19 corporate registries maintained by governments in secrecy jurisdictions – Antigua and Barbuda, Aruba, the Bahamas, Barbados, Bermuda, the Cayman Islands, the Cook Islands, Dominica, Grenada, Labuan, Lebanon, Malta, the Marshall Islands, St Kitts and Nevis, St Lucia, St Vincent, Samoa, Trinidad and Tobago, and Vanuatu.
How many media organisations have been looking at the data?
The Guardian is one of 96 media partners in the project. A total of 381 journalists from 67 countries have been analysing the material.
Who got the documents – and how?
The leaks were obtained by the German newspaper Süddeutsche Zeitung, which also received the Panama Papers last year. Süddeutsche Zeitung shared the material with the International Consortium of Investigative Journalists, a US-based organisation that coordinated the global collaboration. Süddeutsche Zeitung has not, and will not, discuss issues around sourcing.
MORE: https://www.theguardian.com/news/2017/nov/05/what-are-the-paradise-papers-and-what-do-they-tell-us