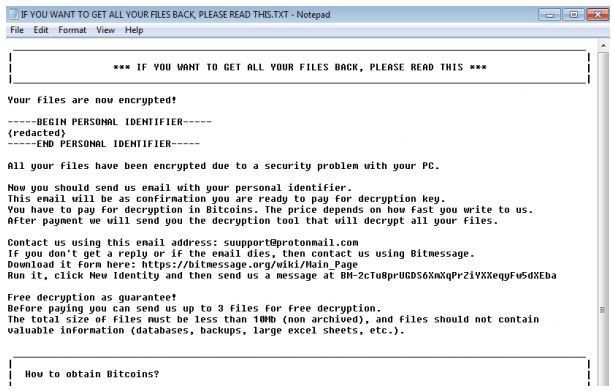 by Swati Khandelwal
November 26, 2017
A massive malicious email campaign that stems from the world's largest spam botnet Necurs is spreading a new strain of ransomware at the rate of over 2 million emails per hour and hitting computers across the globe.
The popular malspam botnet Necrus which has previously found distributing Dridex banking trojan, Trickbot banking trojan, Locky ransomware, and Jaff ransomware, has now started spreading a new version of Scarab ransomware.
According to F-Secure, Necurs botnet is the most prominent deliverer of spam emails with five to six million infected hosts online monthly and is responsible for the biggest single malware spam campaigns.
Scarab ransomware is a relatively new ransomware family that was initially spotted by ID Ransomware creator 
Michael Gillespie
 in June this year.
Massive Email Campaign Spreads Scarab Ransomware
According to a blog post published by security firm Forcepoint, the massive email campaign spreading Scarab ransomware virus started at approximately 07:30 UTC on 23 November (Thursday) and sent about 12.5 million emails in just six hours.