Sikur Connect solves some of the most critical problems in the IoT domain by providing device authentication, authorization, and access control through simple and efficient mechanisms, ensuring privacy and protection against the most common attacks.
The solution is ideal for IoT devices present in Industry 4.0, smart electrical grids, utilities market and smart cities.
Direct connection even with unstable networks.
Protection and access control for IoT gateways.
Direct and encrypted access to IoT application servers.
Audit and control.
And more: possibility of implementing single sign-on with Sikur Messenger. Click and know.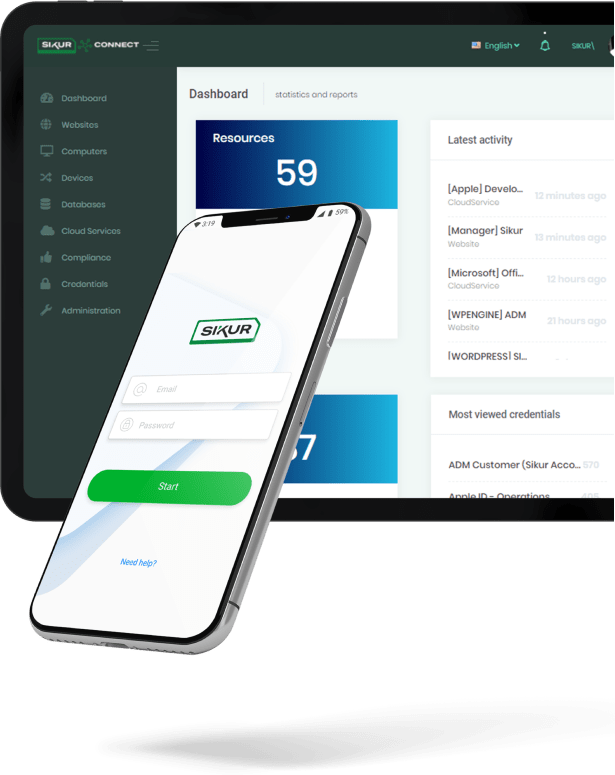 Authentication
Secure access, no password.
User control and permissions on applications and systems.
Strong authentication, using encryption keys and automation.
Safe storage
Secure storage of data collected from devices.
Device management
No device is accessible anonymously.
Secure software update.
Protection against equipment theft.
Storage
Secure storage of data collected from devices.
Audit and compliance
Usage monitoring and security alerts.
Compliance with global regulations.
Safe tunnel
Secure access tunnel for devices, even in unstable networks.
Reverse access tunnel when there are firewall restrictions.
Data collection
Secure collection of data from devices.
Zero Touch
Automatic deployment.
Remote provisioning of new devices.
Easy registration without contact.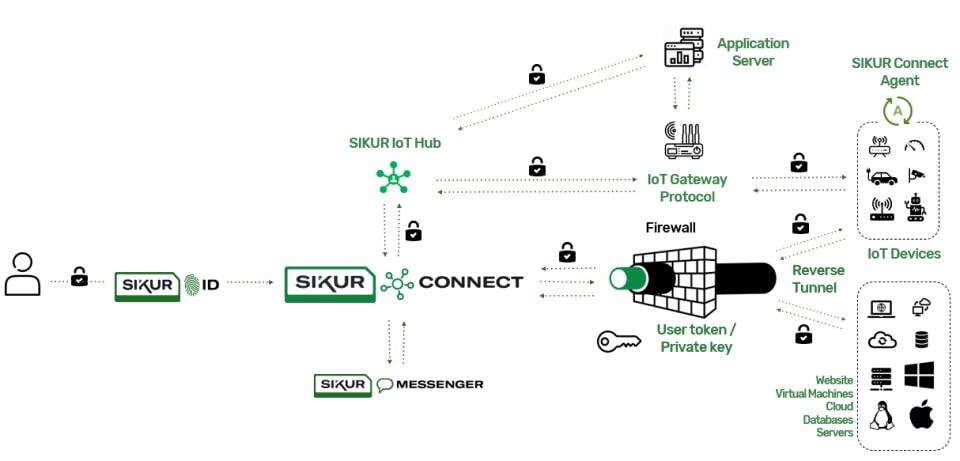 Privacy by design
All Sikur solutions are designed based on international data protection and privacy standards (such as GDPR and LGPD), which guarantees organizations and governments the avoidance of fines and a competitive advantage in the market.
Privacy and Data Protection
Audit
Data processing
Data Loss Prevention – DLP
Secure Managed File Transfer
Cybersecurity best practices
Authenticity and Identity Management
More than a technological solution, we are a strategic decision for organizations.
Our mission is to redefine the relationship between enterprises and cyber-security and the user experience in the process of authentication and access to technology assets.