Secure corporate communication
More than a simple corporate communication tool, Sikur Messenger is the most complete and secure platform for information exchange in private and public organizations.
Available for Android, IOS, and Windows, it features military-level encryption, ensuring secure end-to-end communication.
Access is simplified and provides the user with a user-friendly experience in text, video and voice messages and document sharing.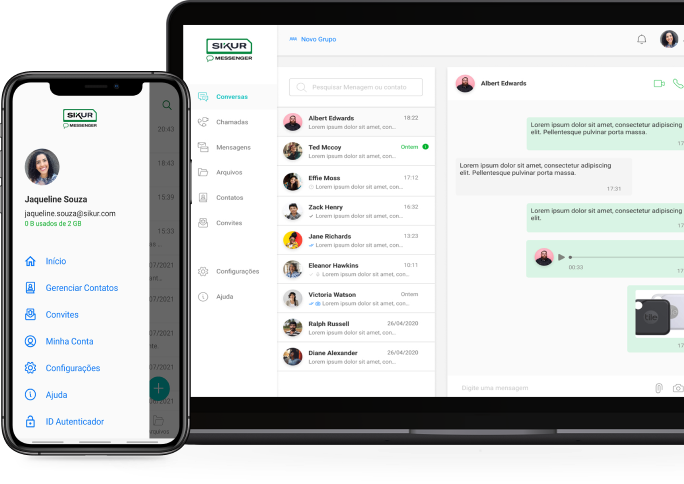 Chat
Individual or group.
Sending files.
Sending contacts.
Voice messages.
Forwarding messages.
Selecting specific excerpts from the conversation for clearer dialog.
Deletion of messages sent by mistake.
Clickable URLs.
Voice and video calls.
Automatic absence messages.
Deletion of history.
Profile customization with image and contact information.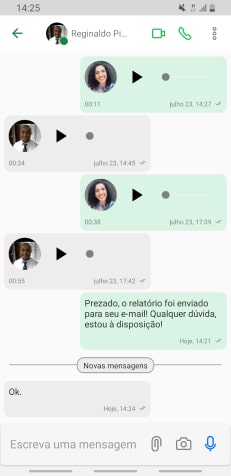 Voice
History of completed, incoming, and missed calls.
Call silencer.
Speakerphone.
Preview of messages or documents during a call-in progress.
Audio conference.
Automatic reconnection in case of instability or connection change.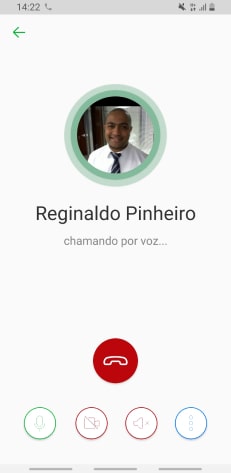 Documents
Organization in folders.
Identification of files by file extension type.
Intelligent background uploading.
Sharing with other users in the organization.
Smartphone download and editing.
Secure sharing with third-party apps.
Messages in e-mail format
Read/Unread/Favorite bookmarks.
Sending and downloading attachments.
Setting message expiration for one or more recipients.
Message search.
Identity
The sender and the recipient know exactly who they are communicating with.
Integrity
Zero worries about intercepting or altering messages.
Confidentiality
End-to-end encryption, no leak of messages.
Availability
Communication traceability is always within the reach of organizations.
Non-repudiation
Registration of received, sent and read messages.
Remote cleaning
In emergency situations, it is possible to trigger the remote cleaning feature, instantly removing the information contained on the platform for later recovery.
Software as a Service
Azure Cloud
SaaS White Label Model, with the possibility of interface customization with the organization's visual identity. Cloud-based communication, without the need for a managed infrastructure.
Private Cloud
Azure Cloud
Sikur Pro Model, with the same security and feature level as SaaS. It meets regulations that require data in a nearby cloud infrastructure, such as data from customers in the same country, for example. Separate cloud allocation to avoid resource competition with other Sikur customers.
Privacy by design
All Sikur solutions are designed based on international data protection and privacy standards (such as GDPR and LGPD), which guarantees organizations and governments the avoidance of fines and a competitive advantage in the market.
Privacy and Data Protection.
Audit.
Data processing.
Data Loss Prevention – DLP.
Secure Managed File Transfer
Cybersecurity best practices.
Authenticity and Identity Management.
More than a technological solution, we are a strategic decision for organizations.
Our mission is to redefine the relationship between enterprises and cyber-security and the user experience in the process of authentication and access to technology assets.