We ensure secure communication between people (H2H), between machines (M2M), and between people and machines (H2M).
User
Cloud/Data Center
Applications
Devices
International standard for data protection and privacy
More than a technological solution, we are a strategic decision for organizations.
Our mission is to redefine the relationship between enterprises and cyber-security and the user experience in the process of authentication and access to technology assets.
Data
breaches
With an integrated solution we protect the end-to-end communication chain to prevent breach of confidential information, hacker invasions, and attacks on the strategic infrastructure of our partners and customers.
Financial
losses
Our preventive action avoids the disbursement of large amounts for damages, extortion threats, data ransom, and regulatory market fines.
Impact on
productivity
By delivering unique access management features such as simplified creation and monitoring of credentials and users, we help organizations optimize their operations, reducing time with help desks, network infrastructure maintenance, service unavailability, and dropped connections.
Non-repudiation
Our authentication solution eliminates the use of passwords, ensuring secure access, non-repudiation, and access traceability through full user identification and delimitation of accessible assets.
Intrusion in
IoT devices
We audit and diagnose IoT device security by identifying vulnerabilities and installing protection agents for remote access. The goal is to prevent hackers from taking control of critical operations.
Regulatory
market
Regulatory fines from the cyber-security market can compromise a significant portion of a company's total revenue. We implement secure communication solutions in compliance with global data protection standards (such as GDPR and LGPD) and companies' digital security policies.
Reputational
damage
Data breaches compromises the relationship of organizations not only with their stakeholders, but also with the entire market. Implementing our secure communication solution can prevent irreparable damage to your brand's reputation.
Interruption of
operations
With preventive action, we anticipate risks of ransomware attacks, preventing attackers from taking control of industrial operations.
How we do it
At Sikur, we believe that implementation and access management should not be complex operations. With innovative integrated solutions, we simplify authentication and communication processes for both IT and users, saving time and money.
Protection for critical data
Sikur ID SDK delivers the features needed to implement authentication and encryption without passwords in mobile and web apps. It enables integration without complexity, avoiding failures during the process.
It eliminates the use of passwords on proprietary systems and thus prevents phishing and malware fraud.
Built on the Privacy by Design concept, it meets global data regulatory market guidelines.
Know more
Passwordless Authentication
Passwords are vulnerable, they need to be renewed from time to time, and can be shared, preventing access traceability.
Sikur ID is a robust authentication scheme without passwords, based on a unique cryptographic key stored on the user's smartphone.
To access IoT devices, networks, and systems, the user scans a QR Code that immediately verifies their identity and permissions.
Because it is a "key" present only on your own device, this identification is non-transferable and inviolable with the use of biometrics.
Know more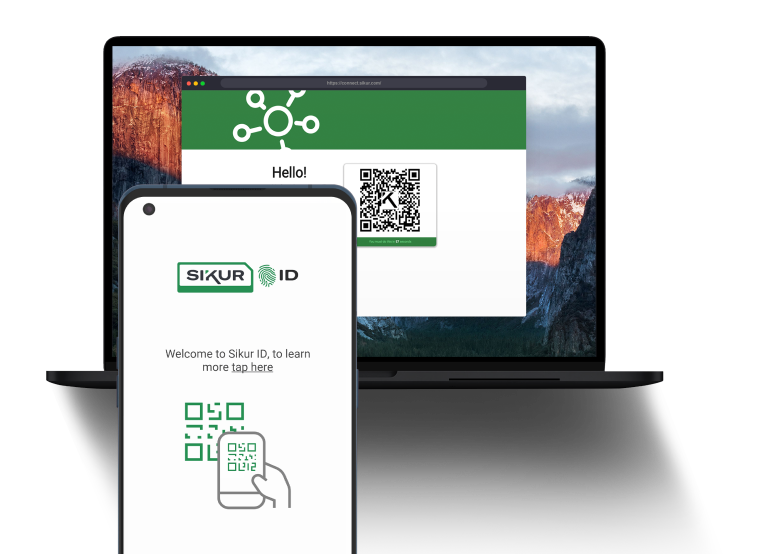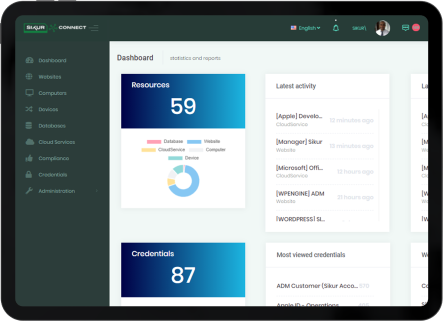 Secure access to critical systems and devices
Today there are about 8.6 billion IoT connections. By 2026, this number will triple to 23.6 billion, bringing with it a series of cyber-security threat vectors and vulnerabilities.
Therefore, one of the biggest challenges in the Internet of Things landscape is to have solutions that ensure secure access to remote devices.
Sikur Connect solves some of the most critical problems in the IoT domain by providing device authentication, authorization, and access control through simple and efficient mechanisms, ensuring privacy and protecting against the most common attacks.
The solution is ideal for IoT devices present in Industry 4.0, smart electrical grids, Healthcare, Infrastructure, Oil & Gas, defense, and smart cities.
Secure corporate communication
Corporate communication should definitely not be done in "popular" applications, especially when sharing confidential information and files.
In addition to solving the security of exchanging corporate information, Sikur Messenger also ensures simple and user-friendly access.
Through a platform managed and customized by the organization itself, it is possible to exchange messages, send and receive documents, audios, and make calls in a completely encrypted way. Access is secure and can be done via desktop or mobile.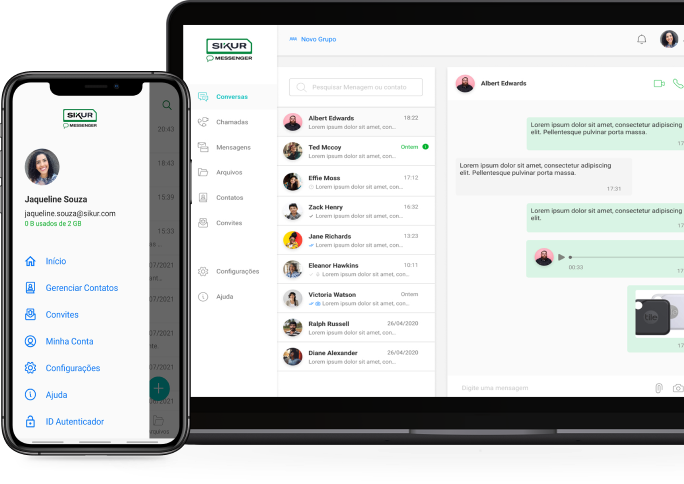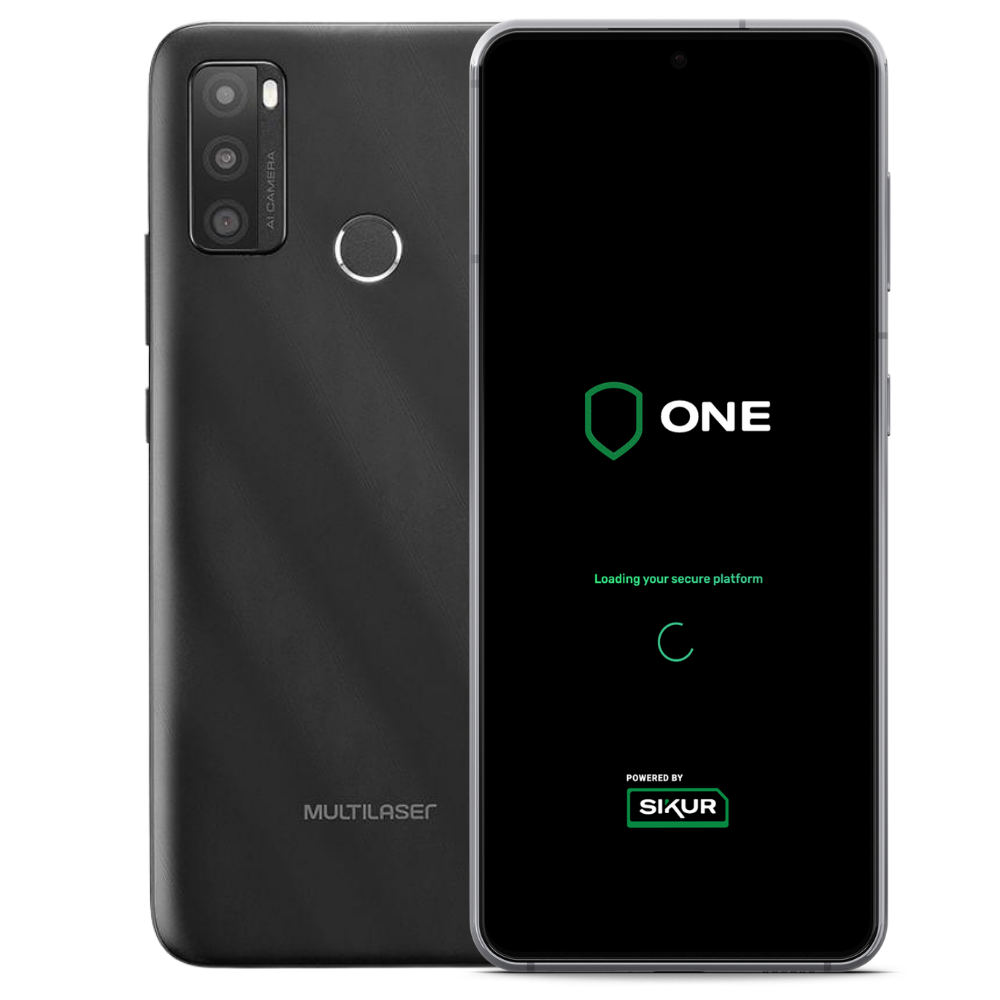 Secure and certified corporate smartphone
Sikur One is a proven ultra-safe smartphone, certified for security and flexibility, aimed at corporations and governments.
The device enables secure communication and intelligent management by organizations. It also carries exclusive secure corporate communication applications.
With Sikur One, even a connection made in public networks, such as airports or restaurants, is protected.
Sikur One is a sophisticated and intuitive device, with focus on user security and usability.
Global damage from cyber-attacks in 2020
Invest in secure communication before it is too late