Our solutions
At Sikur, we believe that implementation and access management should not be complex operations. With innovative integrated solutions, we simplify authentication and communication processes for both IT and users, saving time and money.
Authentication and encryption tools
Sikur SDK delivers the features needed to implement authentication and encryption without passwords in mobile and web apps. It enables integration without complexity, avoiding failures during the process.
It eliminates the use of passwords on proprietary systems and thus prevents phishing and malware fraud.
Built on the Privacy by Design concept, it meets global data regulatory market guidelines.
Know more
Login without passwords
Passwords are vulnerable, they need to be renewed from time to time, and can be shared, preventing access traceability.
Sikur ID is a robust authentication scheme without passwords, based on a unique cryptographic key stored on the user's smartphone.
To access IoT devices, networks, and systems, the user scans a QR Code that immediately verifies their identity and permissions.
Because it is a "key" present only on your own device, this identification is non-transferable and inviolable with the use of biometrics.
Know more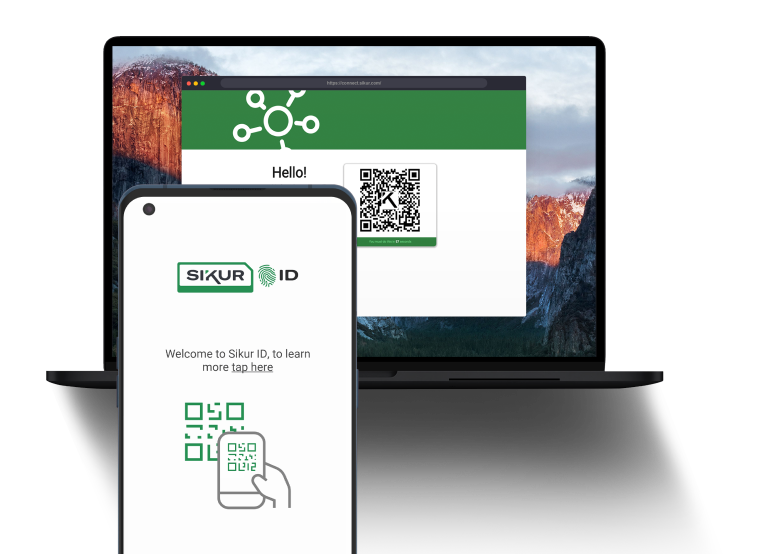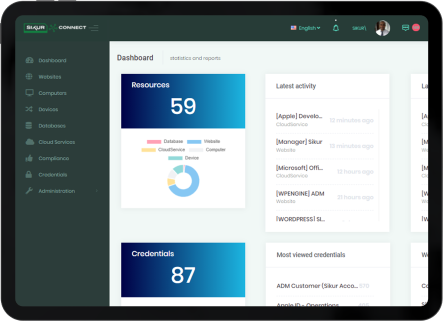 Security for IoT
Today there are about 8.6 billion IoT connections. By 2026, this number will triple to 23.6 billion, bringing with it a series of cyber-security threat vectors and vulnerabilities.
Therefore, one of the biggest challenges in the Internet of Things landscape is to have solutions that ensure secure access to remote devices.
Sikur Connect solves some of the most critical problems in the IoT domain by providing device authentication, authorization, and access control through simple and efficient mechanisms, ensuring privacy and protecting against the most common attacks.
The solution is ideal for IoT devices present in Industry 4.0, smart electrical grids, industry 4.0, Healthcare, Infrastructure, Oil & Gas, defense, and smart cities.
Secure corporate communication
Corporate communication should definitely not be done in "popular" applications, especially when sharing confidential information and files.
In addition to solving the security of exchanging corporate information, Sikur Messenger also ensures simple and user-friendly access.
Through a platform managed and customized by the organization itself, it is possible to exchange messages, send and receive documents, audios, and make calls in a completely encrypted way. Access is secure and can be done via desktop or mobile.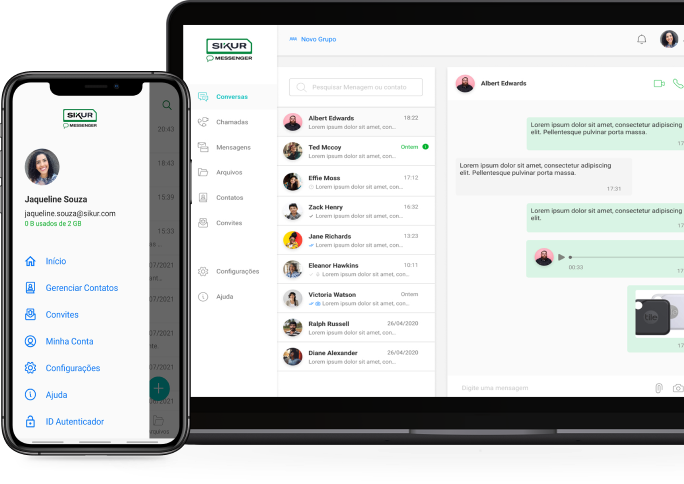 Secure corporate smartphone
With Sikur One we ensure corporate smartphones are inviolable by preventing, for example, call tapping or hacker intrusions.
With a unique configuration, the device has an extra layer of security that guarantees a secure connection even on public networks, such as airports and restaurants.
In case of loss or theft, it is even possible to remotely "wipe" the information contained on the smartphone and recover it via cloud for use on a new device.
The solution is aimed at hardware manufacturers who are faced with the challenge of delivering work equipment that is considered inviolable to corporations and governments.
Privacy by design
All Sikur solutions are designed based on international data protection and privacy standards (such as GDPR and LGPD), which guarantees organizations and governments the avoidance of fines and a competitive advantage in the market.
Privacy and Data Protection.
Audit.
Data processing.
Data Loss Prevention – DLP.
Secure Managed File Transfer
Cybersecurity best practices.
Authenticity and Identity Management.
More than a technological solution, we are a strategic decision for organizations.
Our mission is to redefine the relationship between enterprises and cyber-security and the user experience in the process of authentication and access to technology assets.